On May 29th, the strategic cooperation signing ceremony between M&G and Hebei Agricultural University was held in the 4th conference room of the group company. Lu Qingguo, Lian Yunhe and Gao Wei, leaders of Chenguang Group, and Shen Shuxing, Zhao Banhong and Zhao Jianjun, leaders of Hebei Agricultural University attended the signing ceremony.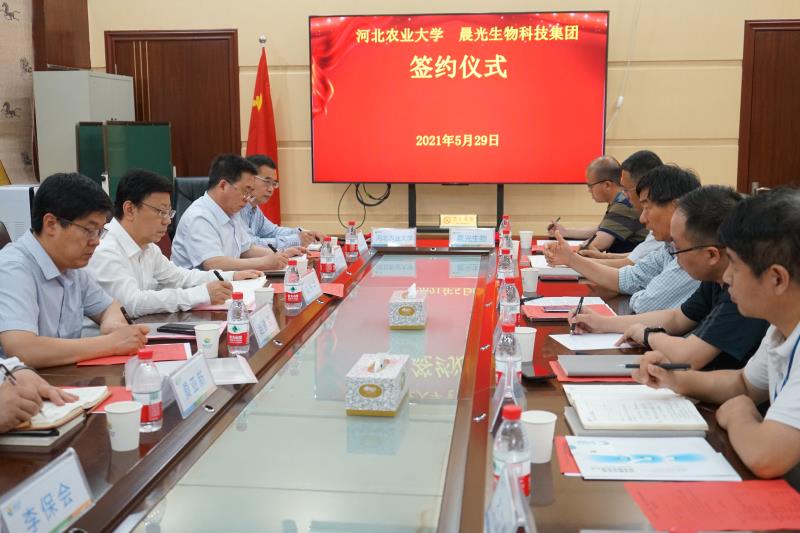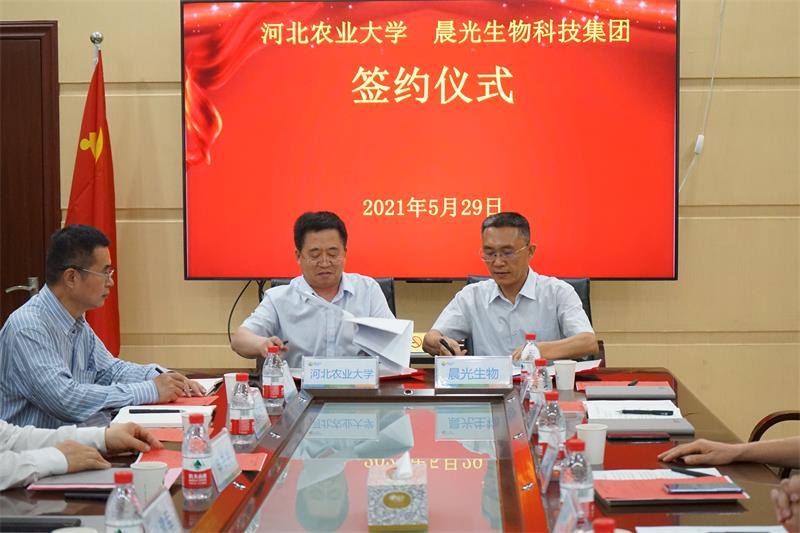 Before the signing ceremony, General Manager Lu Qingguo accompanied President Shen Shuxing of Hebei Agricultural University to watch the company's promotional video and visited the exhibition hall, supercritical workshop, pilot test center and R&D center.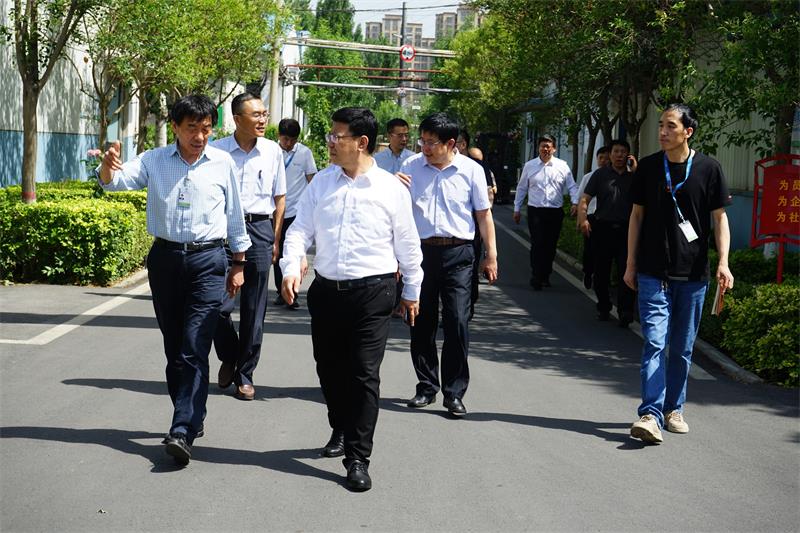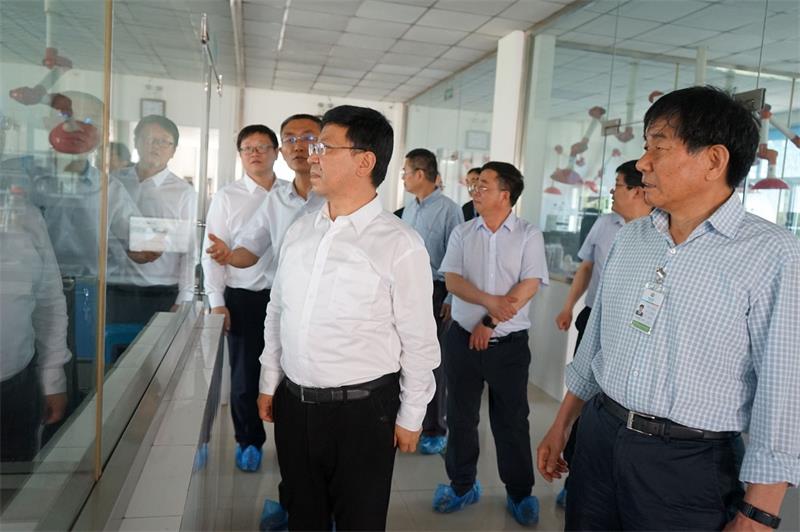 The signing ceremony was presided over by Gao Wei, assistant general manager. Lu Qingguo, general manager, extended warm welcome to the leaders and experts of Hebei Agricultural University in his speech. he said, science and technology innovation, science and technology talent play an important role in enterprise development can not be replaced, is the key university in hebei province, hebei agricultural university strong scientific research strength, talent in science and technology, with the morning biological advantage complementary, the two sides will be applying for a national project, declared national awards, such as scientific research platform and work in close cooperation, to produce more scientific and technological achievements, At the same time, more scientific and technological talents and industry experts will be trained to make greater contributions to the economic revitalization and social development of Hebei.
"Book is popular in his speech to the dawn of development, industry status and social contribution to give the full affirmation, said the signed a strategic cooperation agreement marks the cooperation on a new step, cooperation will be more extensive content, degree of cooperation will be more closely, and hope that the cooperation will industry demand oriented, broaden the depth of integration development; To increase new drivers of high-quality development driven by scientific and technological innovation; With win-win cooperation as the goal, explore a new model of school-enterprise cooperation. Later, Lian Yunhe, vice general manager, and Zhao Banhong, vice president of Hebei Agricultural University signed the strategic cooperation framework agreement on behalf of both sides.
---
Post time: Jun-08-2021